Dr. Vladimir Fedorov
Research Assistant Professor
<![if !vml]>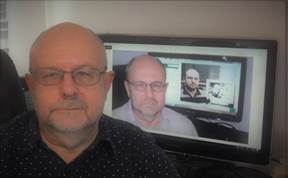 <![endif]>
Education
M.S., Moscow Institute for Physics and Technology, Moscow, Russia
Ph.D, General Physics Institute, Russian Academy of Science, Moscow Russia
Fields of Interest
Research interests include coherent and laser spectroscopy of doped solids; nonlinear optics; color center physics; and solid state lasers. During the last years major research was concentrated on studying of laser media based on semiconductor materials with transition metals impurities.
Disclaimer for Official UAB Web Pages
Notwithstanding any language to the contrary, nothing contained herein constitutes, nor is intended to constitute, an offer, inducement, promise, or contract of any kind. The data contained herein are for informational purposes only and are not represented to be error free. Any links to non-UAB information are provided as a courtesy. They are not intended to constitute, nor do they constitute, an endorsement of the linked materials by the University of Alabama at Birmingham.