---
Department of Foreign Languages and Literatures
September / October 2019 Newsletter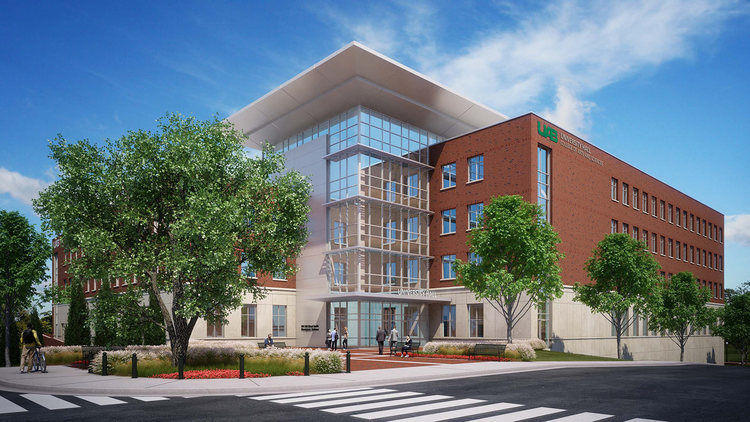 Welcome to a new academic year! We have an exciting semester ahead and are thankful to be in our beautiful new building, University Hall. We hope you will join us for our department's Open House on October 17th in the University Hall Lobby from 1:30 pm to 3:00 pm. There will be pizza. You can play games, and you will learn about the language classes and programs UAB offers. We would love to see you there!
Go Blazers! —Julián Arribas, Chair
---
Upcoming Events
DFLL Open House
Oct. 17
1:30 pm to 3:00 pm
University Hall Lobby
View all of our fall 2019 upcoming events.
These events can also can be found on our department homepage. Attending these can help to fulfill a cultural events credit for your course.
---
Conversation Tables
A language conversation table offers the opportunity to practice the language you are studying with other speakers of the language. Students, staff, faculty, and community members come together to learn in a fun and casual environment.
---
Language Clubs
View our various language clubs.
---
DFLL Abroad
Springtime in Paris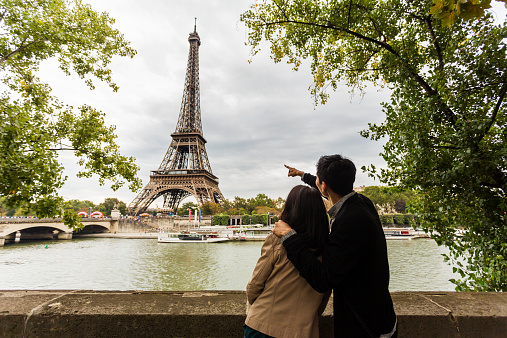 The Department of Foreign Languages and Literatures and the Alliance Française of Birmingham is planning their annual Springtime in Paris trip during UAB Spring Break (March 14-22, 2020). The trip is open to UAB and non-UAB employees and students. We will travel as a group to Paris, and once in Paris participants are free to visit as they wish. Trip cost is $2,399 which includes round-trip airfare, 7 nights in a 4 star hotel in the heart of Paris (double occupancy), breakfast daily, transfers, and 2 pre-departure orientation sessions. First deposit of $399 is due by November 5, 2019. Contact Professor Bond, mbond@uab.edu, for more information. https://afbirmingham.org/paris-trip
---
Study in Germany
---
More information on education abroad for other languages will be included in our next newsletter.
---
Scholarships
Applications open October 1, 2019, for 2020 – 2021 BSMART Scholarships
End Date for Applications: February 1, 2020
The Dr. William E. Doggett III Endowed Scholarship for Foreign Languages and Literatures Majors provides support funding in the form of student scholarships to Foreign Languages and Literatures (FLL) majors with a concentration in either French, Spanish, or Applied Professional Spanish. Award recipients will receive $2,500.00 each year for two years, to be applied to French or Spanish courses completed at UAB.
The Dr. William E. Doggett III Endowed Study Abroad Scholarship in Foreign Languages & Literatures provides support funding in the form of student scholarships for study abroad in a foreign language, linguistics, or literature. Students of all language minor programs offered by the DFLL may apply. Awards will range from $1,000.00 to $1,500.00.
The Lehmeyer Endowed Award in German provides support funding to students who are enrolled at UAB and have or are completing a minor in German, for continued intermediate or advanced study of the German language, as well as other related educational activities, including study abroad in a German-speaking country. Awards will range from $500.00 to $750.00.
The Department of Foreign Languages and Literatures Scholarship provides support funding for up to two additional courses past the first course a student takes at UAB, in a language offered by the Department of Foreign Languages and Literatures. Selected students will be invited to apply to receive $1,250.00 each semester for two semesters, $2,500.00 total, exclusively for foreign language coursework taken at UAB.
---
Calling for Mandarin Speakers
If you are interested in the Chinese-English Language Exchange Program, please contact Xinyu Zhai, Chinese Cultural Advisor, INTO UAB, or Ling Ma, Instructor of Chinese, DFLL.
View Flyer
---
To learn more about our department, including our programs of study, please visit us online at uab.edu/cas/languages.
Facebook @ uab.languages
Twitter @ UAB_DFLL